The Clinical Research Support Office (CRSO) supports investigators and research teams in departments, centers, and colleges across campus to conduct clinical research. The office aims to reduce administrative burdens, develop a "one-stop" experience that offers efficient, affordable support for all faculty, enhances compliance, and removes barriers to enable efficiency, collaboration, cost recovery, and growth of clinical trials at the university. The CRSO operates according to common standards, practices, and policies across the University that minimizes duplication and maximizes value.
The CTSI is funded by the NCATS' Clinical and Translational Science Awards (CTSA) Program (UL1TR002538). View Cite and Submit for details.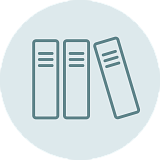 OnCore
OnCore CTMS (along with its imbedded modules: Insights, eReg, Payments, and EDC) will provide a centralized electronic infrastructure to support the management of budgets, study participants, financial processes, and regulatory documentation. In addition, it will enhance research billing capabilities, transparency and planning opportunities.